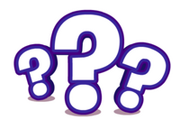 Secret Codes
are special, unique codes that you can enter in at Moshi Monsters, that give you Moshlings, Items, Rox, Special Seeds, and more!
They're are many diffrent codes, that can be used by more than one person, or just unique to a specific player. The items you obtain from codes will automatically go into you're inventory, unless it's a Special Seed code, which will then be put into your garden inventory. 
Ad blocker interference detected!
Wikia is a free-to-use site that makes money from advertising. We have a modified experience for viewers using ad blockers

Wikia is not accessible if you've made further modifications. Remove the custom ad blocker rule(s) and the page will load as expected.