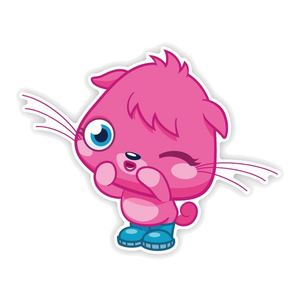 Poppet is one of the virtual pets who is adoptable in the online world of Moshi Monsters. During the year of 2013, she has became more popular than ever.
Biography
Loveable, huggalicious Poppets appear to be timid tots who hate attention, but when nobody can see them, they release their inner boogie! Underneath their shy exterior, these little cuties love nothing more than making music and strutting their furry stuff on the dance floor!
Hangout
Monstro City
Catchphrases
"Aww, shucks!"
"Let's boogie!"
"Quit staring!"
Ad blocker interference detected!
Wikia is a free-to-use site that makes money from advertising. We have a modified experience for viewers using ad blockers

Wikia is not accessible if you've made further modifications. Remove the custom ad blocker rule(s) and the page will load as expected.