McDolphin's
is a parody of McDonalds and sells a variety of foods which are all paradies of food products. The shopkeeper is Unknown, untill further notice.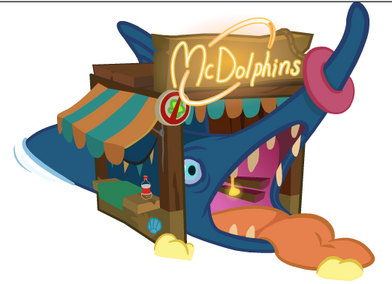 Appearence
The shop takes an appearance of a Blue Swordfish, and the entrance is the mouth, and has an orange tounge. Also, for some reason, the fish seems to be alive, even though that is not possibe.
Ad blocker interference detected!
Wikia is a free-to-use site that makes money from advertising. We have a modified experience for viewers using ad blockers

Wikia is not accessible if you've made further modifications. Remove the custom ad blocker rule(s) and the page will load as expected.