Bubba is the bouncer of the Underground Disco. You will need a member passport to get through, as he blocks the doors from letting non-members get in. In the Moshi Monsters Magazine, it is revealed his tattoos are fake, and his tattoo artist is Art Lee. Art Lee is his favourite friend. Bubba is in charge of all secruity at the Underground Disco. He is also Baby Rox's bodyguard. He appears in the Super Moshi Mission Season One: Pop Goes the Boo-Boo.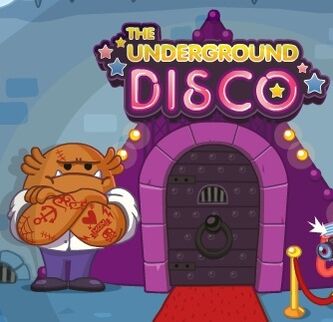 Ad blocker interference detected!
Wikia is a free-to-use site that makes money from advertising. We have a modified experience for viewers using ad blockers

Wikia is not accessible if you've made further modifications. Remove the custom ad blocker rule(s) and the page will load as expected.